Choose us and make an exceptional start to your China trip!
• Formal-dressed and well-behaved driver who will wait for you at the designated position holding a welcome board.
• Non-smoking business van offering bigger space, GPS, air-conditioning and baby seat if needed.
• 24/7 customer service
What if my flight is delayed?
• We stay on track with your flight status. We make sure to confirm your boarding information with the airline one hour after your scheduled departure.
• By using a mobile app, our operations staff and guide double-check the arrival time on the arrival day. We use a real-time flight tracking. Our driver will be at the terminal 10 minutes before your arrival time, and you will take minimum of 30 minutes to 1 hour after arrival to clear custom and collect your luggage.
• Our drivers are experienced and are able to speak a little English. To ensure smooth communication between you and the driver, we have designed a bilingual instruction paper that is carried by the driver, with a range of questions and answers in both Chinese and English. Also, a translator support is available by calling one of our emergency contact. We will try our best to solve your problem on the spot.
Orange Transfer Welcome Board: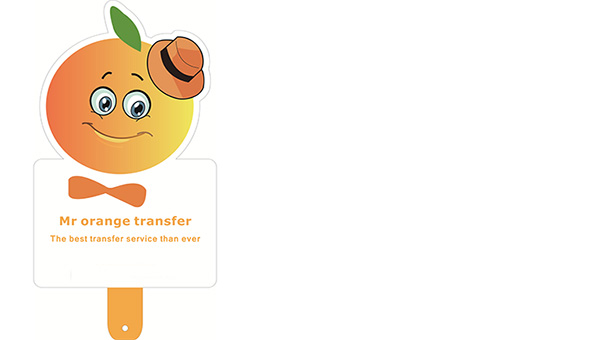 Details

Before the departure date, please click here to check the following information:
• Driver Information (Name & Phone number)
• Vehicle Information (Branding, Plate number & Capacity)
• Where to meet your driver

Car Models, Maximum Occupancy & Luggage Capacity:
• 4-Seat: Volkswagen Passat or similar; 2x (20 inch/50cm) or 1x (30 inch/100cm)
• 6-Seat: Buick GL8 Business or similar; 4x (20 inch/50cm) or 2x (30 inch/100cm)
• 9-Seat: Mercedes Benz MB100 or similar; 9x (20 inch/50cm) or 4x (30 inch/100cm)

Please note: Babies and children count as passengers even if they do not require their own seat. (We can provide the baby seats for free if you request. Please submit this information in the "Special Request" section when booking online, at least 3 days in advance.)

Service available:
• Hotels situated within the 3rd Ring Road of Xi'an (If your destination is out of this range, additional charge will apply. Please call or email Ctrip for actual cost.)
• Flights arriving Xi'an Airport (SIA) between 7AM-10PM
• Addtional CNY50 applies for flights arriving between 10PM-7AM

Free Waiting Period:
• For pickup service: Your driver will wait up to 2 hours for free after your flight arrives, otherwise extra fees will apply (USD5 per half hour per car). If you encounter any difficult surroundings (visa issue or the luggage losing, please do not hesitate to contact us at 0086-13910694045 immediately.)
• For drop-off service: Your driver will wait up to 20 minutes at your designated pick-up destination for free.
If you do not arrive during waiting time and cannot be contacted, you will miss your car and receive no refund.